Our expertise with silos and other forms of grain storage allows Five Star Cleaning to offer an expert grain sampling service to clients.
We can extract samples for testing from silos, storage bays, and even lorries. Our operatives take precise samples from strategic locations and accurately record all relevant details. This means that all samples are properly labelled for subsequent laboratory testing.
Regular sampling is important to check on the condition of the grain in storage. It monitors for issues such as moisture, rot, and other loss of quality, and can help identify when action needs to be taken.
When you require precise samples for thorough testing, simply contact us, and we'll get the samples you need.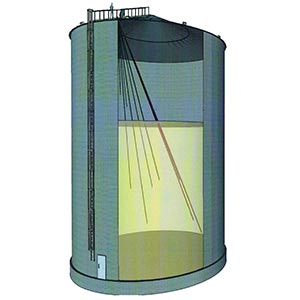 Grain sampling from silos
We normally conduct grain sampling from silos on a 'top down' basis. An operative accesses the roof of the silo and pushes vacuum sampling spears into the grain at different locations, angles, and depths. All these details are accurately recorded.
The samples we take give a representative measure of the condition of the grain across the silo.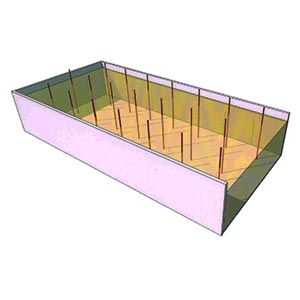 Grain sampling from storage bays
In the case of storage bays, we push vacuum sampling spears into the grain in a number of locations. The example shows a total of 21 spear positions. We typically take five samples per spear, from increasing depths. A typical sample is 100g though we can also take more or less, depending on client instructions.
The sampling pattern for the grain will always be in line with International Standard IS 13690.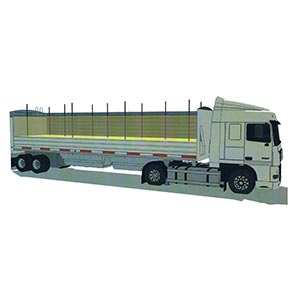 Grain sampling from lorries
We can also take samples from lorries or other such containers. The number of sampling points will depend upon the size of the trailer and load.
In general, there are five sampling points for up to 15 tonnes; eight sampling points for 15 to 30 tonnes; and eleven sampling points for 30 to 50 tonnes.
---
Contact us for grain sampling
For all your grain sampling needs, simply contact us to arrange a no-obligation consultation and quotation. We can provide a once-off service, or arrange a contract for regular services. We look forward to hearing from you!