Five Star Cleaning provides out of reach cleaning services suitable for any taller structures or interior spaces. These include:
Silos
Walls
Underground tanks
Storage facilities
Roofs
Drains
Lift shafts
Machinery
We operate either a 'bottom up' or 'top down' process, depending on the structure or area we clean. We may also opt to use either a cherry picker device or an abseil cleaning team.
Advantages of cherry picker out of reach cleaning:
Can quickly and easily be brought on site.
Can allow operatives cover a large area in a short space of time.
Easily manoeuvre into awkward spaces.
Safe working space for operatives.
Advantages of abseil team out of reach cleaning:
Suitable for both external internal applications a cherry picker cannot reach.
Impact on working site kept to a minimum.
No danger from loose objects falling from crane, scaffolding, etc.
Team can reach confined spaces.
Excellence in out of reach cleaning
Five Star Cleaning regularly conducts out of reach cleaning for clients all over Ireland, and all know the excellence of our service.
We are insured to work at heights up to 30 metres. This is sufficient for virtually all structures in a typical factory or depot.
Wherever you are in Ireland, we can conduct out of reach cleaning for you.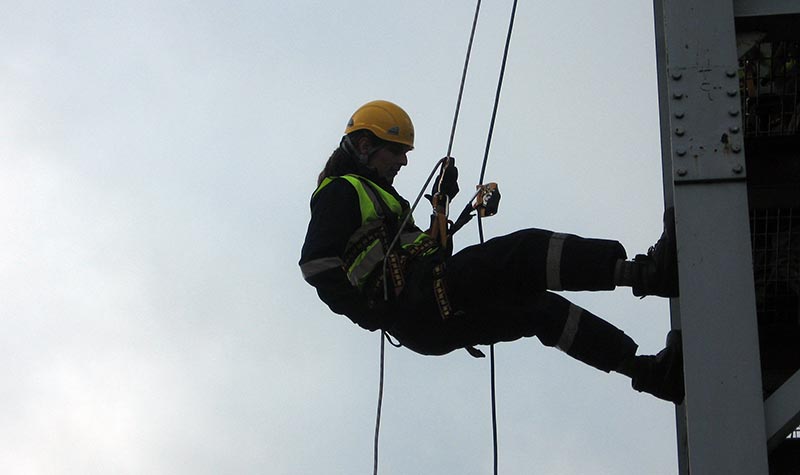 ---
Contact us for out of reach cleaning
Just contact us to arrange a no-obligation consultation and quotation. We can provide a once-off clean, or arrange a contract for regular cleaning. We look forward to hearing from you!