Our expert team at Five Star Cleaning specialises in silo cleaning for industries including brewing, distilling, milling, baking, and more.
Our list of prestigious clients is evidence of the top-quality service we provide. It includes such household names as Glanbia, Odlums, Diageo, and Heineken.
Our team cleans indoor bins as small as 30 tonnes up to outdoor silos as large as 5,000 tonnes. The common factors, no matter what the size, are attention to detail, top-class service, and a client satisfaction guarantee.
Benefits of choosing Five Star Cleaning for silo cleaning include:
We are fully compliant with all Health & Safety Legislation.
We schedule all cleaning to minimise the downtime of the silo(s) or bin(s) involved.
Our team members conduct a thorough inspection as they clean. They provide a detailed engineering report afterwards on the condition of the silo or bin.
We can carry out any maintenance or repair work identified in that report.
We provide a detailed cleaning and hygiene certificate upon completion of each clean.
Our silo cleaning team
All our team members are highly trained and certified in all aspects of silo cleaning. These include abseiling, food handling and hygiene, and chemical awareness. Our team also has the skillset necessary for associated services such as confined space cleaning and out of reach cleaning.
Our team uses a variety of specialist tools and equipment to tackle all tasks. These include access and escape sets, breathing apparatus, monitoring equipment, and rescue kits.
We invest heavily in our team, our equipment, and in ongoing training, to ensure we can always provide the best and safest service possible. This is how we can bring our client satisfaction guarantee to you.
Our silo cleaning process
There are many factors which may make the specifics of one silo cleaning task different from another, but common elements of our silo cleaning process include:
We disconnect overhead airslides so no further product can enter the silo while we clean.
We establish a Lock-Out and Tag-Out system, so nobody other than our operatives has access to the silo.
Any remaining loose grain or other product is removed prior to cleaning. This includes dealing with any bridging problems.
We dry clean the silo or bin from top to bottom.
We use equipment ranging from brushes to power tools to remove any remaining dust and other residue.
The silo or bin is then thoroughly fumigated or sanitised at the end of the process.
We provide details of all we have done in a thorough written report afterwards.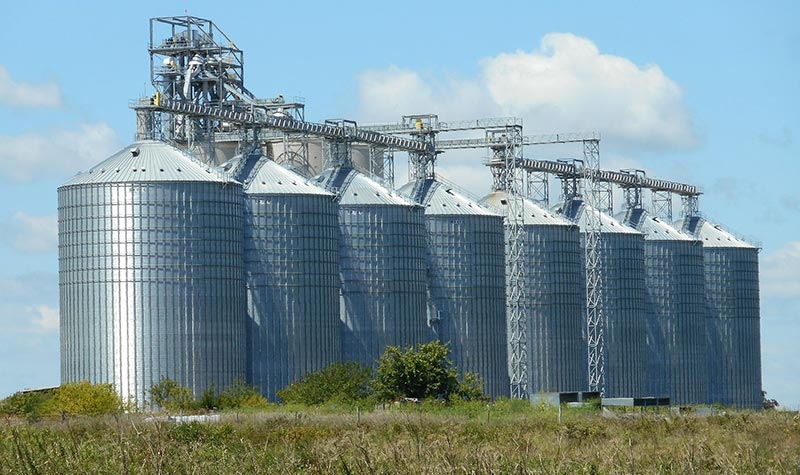 ---
Contact us for silo cleaning
For all your silo cleaning needs, simply contact us to arrange a no-obligation consultation and quotation. We can provide a once-off clean, or arrange a contract for regular cleaning and maintenance. We look forward to hearing from you!